Every woman will need an OB/GYN during their lifetime, whether it's to get prenatal care or to maintain their reproductive health. There's no question that the demand for OB doctors is high. But competition is getting fierce, especially with consolidation and practice mergers. This is why marketing for OB/GYN providers is so crucial to success. Effective OB/GYN marketing can not only bring in more patients but can also set you apart from the competition.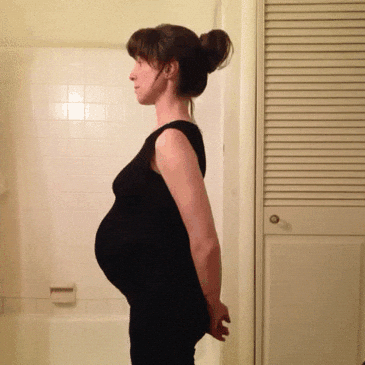 Since an increasing number of people (80% of internet users!) are searching for health-related topics online, having a digital marketing strategy can help attract users to your OB/GYN practice's website and build patient trust. In this post, we'll discuss various tactics you can adopt to have patients come running to your office. As an esteemed healthcare digital marketing agency, we use each of these healthcare marketing tactics every single day. Here are our suggestions if you'd like to attract new patients to your OB/GYN practice.
1. Search Engine Optimization
Your OB/GYN website has two audiences: humans and Google. By implementing an SEO strategy, you can help Google understand what your website is about and the services you have to offer. Once Google starts to understand your website, it can rank you on the first page–depending on your keyword usage, quality of content, domain authority, and competition. This is where humans come in. By ranking in the search engine results pages (SERPs), you gain more visibility with your target audience. People searching for certain keywords you've used on your website can find you in the results. The more visibility you gain on Google and other major search engines, the more website traffic you'll receive, which increases your potential to get more patients.
To optimize your website for the search engines, you need to:
Create high-quality content that provides value to readers. For example, as an OB/GYN, one relevant topic to cover is pregnancy. There are so many things you can write about pregnancy such as the importance of taking prenatal vitamins, how to tell the difference between Braxton Hicks and labor contractions, or the early signs and symptoms of preeclampsia. When filling your website with content, try to avoid duplicating it. Talk about a variety of topics.
Make content easy to read and navigate. Use header tags (i.e. H1, H2, H3, etc), white space, and stylistic elements such as bold and italics. This will give users the ability to easily scan your content and makes for good user experience.
Use relevant, high-quality keywords. Use popular keywords that patients commonly search for. For example, "obgyn near me" may be a good keyword to place throughout your content. However, you can get even more specific by using long-tail keywords like "experienced Atlanta obgyn". Be careful not to stuff your content with keywords as Google perceives this as spamming, which could decrease your chances of ranking.
Use meta tags, meta descriptions, and image alt tags. This will help Google better understand your content. It also decreases the time it takes for Google to index your content, which is an important step for ranking.
Keep URLs short. Google and search engine users prefer shorter URLs. Also, including your keyword when natural is a great way to boost SEO.
Keywords that matter
It's also important where and how you display your keywords on your webpage. For example, if you are offering OB/GYN services in Manassas, Virginia, make sure that you get as specific as possible in regards to your location, and that your keywords remain visible on your homepage (e.g. "Obstetrics and Gynecology Practice in Manassas, Fair Oaks & Haymarket, VA"). Keywords that describe your services should also remain visible on your homepage, such as "gynecological care", "comprehensive pregnancy care", or "minimally invasive GYN surgery" just to name three.
You also want to make your content visually appealing by using relevant images to help break up the content and illustrate the services you offer.
Unlike in the past, when keyword stuffing was the key to ranking, it's now more important to focus on the user and how they experience the content. This is what Google cares about.
2. Paid Advertising for OB/GYNs
Paid advertising is a great way for any medical professional to gain new patients. It helps you get your services in front of potential patients. When they see your ad, they determine if they need your services. If they do, they'll likely click through to your website and may even schedule an appointment.
There are different types of paid advertising including:
Display ads: Display ads are visual ads that appear on third-party websites. The different forms of display ads include text, static images, floating banners, popup ads, and more. If you're using the Google Display Network, you'll not only be able to purchase high-quality ads, but you can also target your audience based on demographics, online behavior, and geographic location.
Social media ads: Leverage promoted posts and create highly-targeted ads based on your audience's age, gender, region, interests, educational background, and more. Age and gender are important factors in your OB/GYN practice because you're targeting women, many of whom are at the reproductive age, usually ranging between 15-49 years. This information alone can significantly narrow down your audience.
Video ads: Video ads are great for storytelling and gaining patient trust. You can post video ads on a variety of platforms including Youtube/Google, Facebook, Twitter, Hulu, and more. You can create highly-targeted video ad campaigns on Youtube, Facebook, and Twitter based on your audience's online behavior, preferences, and more.
Paid search: Paid search is the most common and most dependable form of online paid advertising. When you create your ad, your search engine of choice will display that ad along with organic search results based on a specific keyword. There are two types of paid ads you can use in the SERPs: pay per click (PPC) and cost per thousand (CPM). With PPC, you only pay for the number of clicks your ad receives, while CPM bills you a flat rate for 1,000 impressions. Google Ads and Bing are great paid search platforms.
OB/GYN marketing with paid ads that work
Using the keyword "obgyn care", Bay Area OBGYN created the following paid ad in Google's SERPs.
"Serving the Clear Lake area for over 35 years with personalized OB GYN services. Highly Credentialed. In-House Surgeries. Certified Gynecologists. Compassionate Specialists."
Here's another ad posted by CHI St. Luke's Health, using the keyword "ob/gyn care clinic":
"Expert Care For Women. Accepting New Patients. Baylor St. Luke's Medical Group. Located In Sugar Land. Complete OBGYN Care. Next-Day Appointments. Services: Infertility, Ovarian cysts, Endometriosis, Recurrent miscarriage, Postpartum depression."
What these ads have in common is their use of geographic modifiers and a description of the services they offer. Bay Area OBGYN used words that draw a potential patient's attention such as "highly credentialed", while CHI St. Luke's Health provided more detail about their services (i.e. miscarriage, PPD, etc.).
3. Reputation Management
There's nothing more disappointing than an OB/GYN with a bad reputation or no reputation at all. Women want to be able to place their reproductive health into the hands of a doctor they can trust. Without that trust, you won't be able to build long-term patient relationships. One way to build your reputation as an OB/GYN is to get patient reviews. You can do this by asking your patients to review your services. Then, post them to your website. But don't just limit patient reviews to your website. Expand your horizons by getting your reviews featured on top healthcare review sites such as HealthGrades and RateMDs. By building rapport online, you can gain patient trust and thus, increase appointment requests and even follow-ups.
Southern Crescent Women's Healthcare is a great example of an OBGYN practice showcasing patient reviews on their website. One review says:
"Wonderful doctors, they are compassionate and will explain everything thoroughly. Would recommend them for OB as well as all gynecological needs!"
Research shows that 84% of people trust online reviews as much as they would a personal recommendation. If a potential patient in need of obstetric and/or gynecological care sees a current or former patient writing such great things about your practice, how can they turn away?
4. Social Media
With Facebook's, LinkedIn, and Twitter's comprehensive targeting options, social media is an effective method to embed in your OB/GYN marketing efforts. Social media can help you to connect with your audiences, share quality content, and spark engaging discussions. You can post tips, news, and other information that will interest your audience. Since your audience will consist primarily of women in their reproductive years, you can post about pregnancy, STD prevention, infertility, and more.
You can also use your social media platforms to drive traffic to your website so that potential patients can learn more about you and your services. Just make sure you post frequently and consistently so that you maintain a successful online presence.
San Francisco-based OB/GYN Jennifer Gunter, M.D. stands out on Twitter because she debunks myths about certain gynecological problems like yeast infections, weighs in on political debates about women's health and reproductive rights, and cracks jokes about topics like vagina tea, vaginal speakers, and vaginal yeast beer. Dr. Gunter has over 270,000 followers on Twitter.
Having a presence on social media can help you not only engage with your audience, but it can also help humanize your OB/GYN practice by showing people you don't just have a stethoscope, but a voice as well.
---
As the Founder and CEO of Phase 5 Analytics, Andrew leads a team of healthcare marketers and consultants. He's been featured in publications like Forbes and Search Engine Watch. An entrepreneur at heart, Andrew started his first business in high school. While attending Duke University, he further developed his knowledge of online marketing and advertising. Today, Andrew uses these skills to help forward-thinking healthcare organizations attract new patients online.