There are a lot of dental practices offering top-notch service right there in your community, and even if you're one of them, it means nothing if you're not getting new patients through the door. You have a specific audience of potential patients, and you need to speak to them directly. Random ads you're not sure how to test? Hoping for the best based on your stellar reputation? There's no reason for trial and error like that when we already know what works best.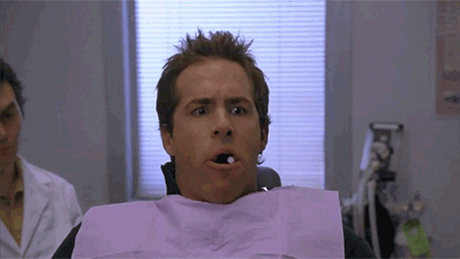 Based on our years of experience, here are our seven top ways to get new patients for dental practices.
1. Ask Patients for Reviews
More than 90 percent of consumers take the time to read online reviews, and 68 percent say those reviews, when positive, build trust in local businesses. In the healthcare world, reviews about the provider are often considered the most important information on the website—more important than billing information or even how to find the hospital.
You don't have to hope your patients will speak up about you online. Instead, ask them to leave a review—many people are happy to help. Here are a few ways to do so:
Put a link to the review form in your appointment follow-up email;
Send a separate email asking for a review;
Ask them in person after their appointment.
Remember, this is an ongoing project: 44 percent of people don't give as much credit to reviews that are more than a month old. You need to keep getting new reviews on a steady basis, which is why it may be a good idea to roll your review requests out slowly rather than email blasting all your current patients at once. Then get in the habit of requesting reviews from your new patients.
Skyview Dentistry in Charlotte, NC, has 71 Yelp reviews and 158 Google reviews, with 5- and 4.9-star overall ratings. Their website also features a slideshow of some of those Google reviews.
Getting reviews is great, but it's also important to manage them. A bad review, left without a response, can damage your reputation; meanwhile, an honest, poised response can turn even a negative review into a positive experience for the reviewer, other readers, and you.
2. Add Photos to Your Social Media Pages
Take a look at Smile and Company on Facebook. Nearly every post is a video of a patient, a fun photo of the staff, or a graphic with a review snippet. (By the way, one of their recent posts just celebrated getting 200 Google reviews.) Their Instagram account features much of the same content, and it's arranged beautifully. The review graphics run down the middle, and the other photos/videos feature patients, staff, before-and-afters, and more.
People love photos, and they love to see people they know (like their favorite dentist and hygienist) in those photos. They may not be likely to read a long post, but they'll give a photo a quick like even if they don't take the time to read the caption. Consider this: "Images on Facebook receive 20% more engagement than videos and 352% more engagement than links." Be cautious with stock photos: there may be a lot of other dentists using the same ones, which doesn't help your page stand out. Whenever possible, post unique photos.
3. Modernize Your Website
The Perico Group's website is easy to navigate from the moment you get there: contact and patient information are readily available at the top of the page. The video features the doctors and staff members you'll see during your visit. The site loads quickly. The sharp, modern design, gives a confident, professional impression.
The Perico site features several of the items in this HubSpot post, The 8 Elements of Modern Web Design: background videos, large images, and card design, for example. The best websites are easy to use, and they guide the visitor to make an appointment. If your site is cluttered or if the users can't find the information they need, they'll look elsewhere.
4. Get Listed in Relevant Online Directories
There are lots of online directories, and there's no need to get yourself listed in all of them. Some of them cost more than others and many will require you to manage reviews as well as keep your information up-to-date. Google is probably the most important since that's where a lot of people go in an effort to find you. It's free, and it'll get you listed in search and on maps.
Healthgrades is a directory specifically for doctors, dentists, and other healthcare providers, and you can get a free profile. Consumers search for providers and leave reviews. Zocdoc is also for healthcare providers; it's not free, but it does offer a wide range of features, including booking.
You may also want to consider Vitals, RateMDs, YellowPages, MapQuest, and Yelp.
5. Optimize Your Website for Search Engines
Don't panic: you don't have to be an SEO expert. Start here:
Add new content regularly. A blog is an easy way to do this, but make sure the content is valuable to your readers: people are looking for expert information on dental procedures, oral health, and more, and you're in the perfect position to provide it. Take care to update information like opening hours, phone numbers, staff profiles, and so on. Take a look at the J. Philipp Centers for Family and Cosmetic Dentistry blog: it features useful, well-written content on a weekly basis.
Make sure your site is mobile-friendly. (Try this test to see how yours does, or simply pull it up on your device. The Perico Group, not surprisingly, has a mobile-friendly site.) Websites look different on a mobile device than they do on a desktop, but your visitors should be able to access the same information.
Make sure your URLs and page titles are descriptive and succinct. Write a clear meta description. HubSpot suggests using action-oriented language and keeping it relevant—don't try to dupe someone into clicking. Be honest about what's on the other side of the click.
Use alt tags on your images. Try to include the keyword, as long as it serves to describe the image.
6. Write Guest Posts on Local Parenting Blogs
This is a great way to introduce yourself (and your expertise) to a group of people who might not have discovered you via another channel. After you've identified these local blogs, get to know them and what type of content they publish. Decide where you would fit in, and then come up with a post idea that offers value to their readers. (For example, what to do if a child knocks out a tooth, or what is considered a dental emergency and what can wait until morning.)
Sometimes these blogs offer guidelines for guest submissions along with instructions for submitting. At other times, you may need to contact the blog owner and ask if you could submit a guest post, then you may need to pitch your idea.
Don't be salesy. The blog owner probably won't appreciate it, and neither will the readers; it devalues what you have to offer. Instead, stick to your topic and provide valuable information. Readers will find you via your author bio and website link.
Get involved on the website and become a part of that community: comment on other posts and respond to comments on yours. That can start now, before you reach out as a guest blogger.
7. Invest in Google Ads
The great thing about Ads is they directly target people who are searching for what you offer. Google Ads appear on Google search results and on web pages, and you can target them specifically to people who live in your area, who are of a certain age, or who have already visited your website.
You only pay when someone clicks on your ad, and how much you pay depends upon the quality of your website, how much you bid for the keyword, and how much competition there is for that particular keyword. Learn more about the Google Ads auction that determines where your ads are posted and how much you pay for each click.
For example, when you Google "Denver dentist" you'll see three ads right at the top of the page and three more at the bottom. The one in the top position has the right combination of a high-quality ad and website along with the right bid and the right keywords. Keep in mind, you don't always pay the amount you're willing to pay per click, and it's possible to get a better ad position with less money if you have a higher quality site (as determined by the Quality Score).
It may sound complicated, but we have a team dedicated to pay-per-click advertising, and we can use our expertise with keyword (and negative keyword) research, A/B split testing, and analytics to determine the best pay-per-click advertising strategy for you.
Every day, someone is looking for a dentist. That dentist will be you if you're taking the most effective steps to get new patients for your dental practice, and these seven strategies have proven themselves over and over again. If you have any questions about pay-per-click advertising, reputation management, or SEO for your dental practice, please contact us.
---
As the Founder and CEO of Phase 5 Analytics, Andrew leads a team of healthcare marketers and consultants. He's been featured in publications like Forbes and Search Engine Watch. An entrepreneur at heart, Andrew started his first business in high school. While attending Duke University, he further developed his knowledge of online marketing and advertising. Today, Andrew uses these skills to help forward-thinking healthcare organizations attract new patients online.